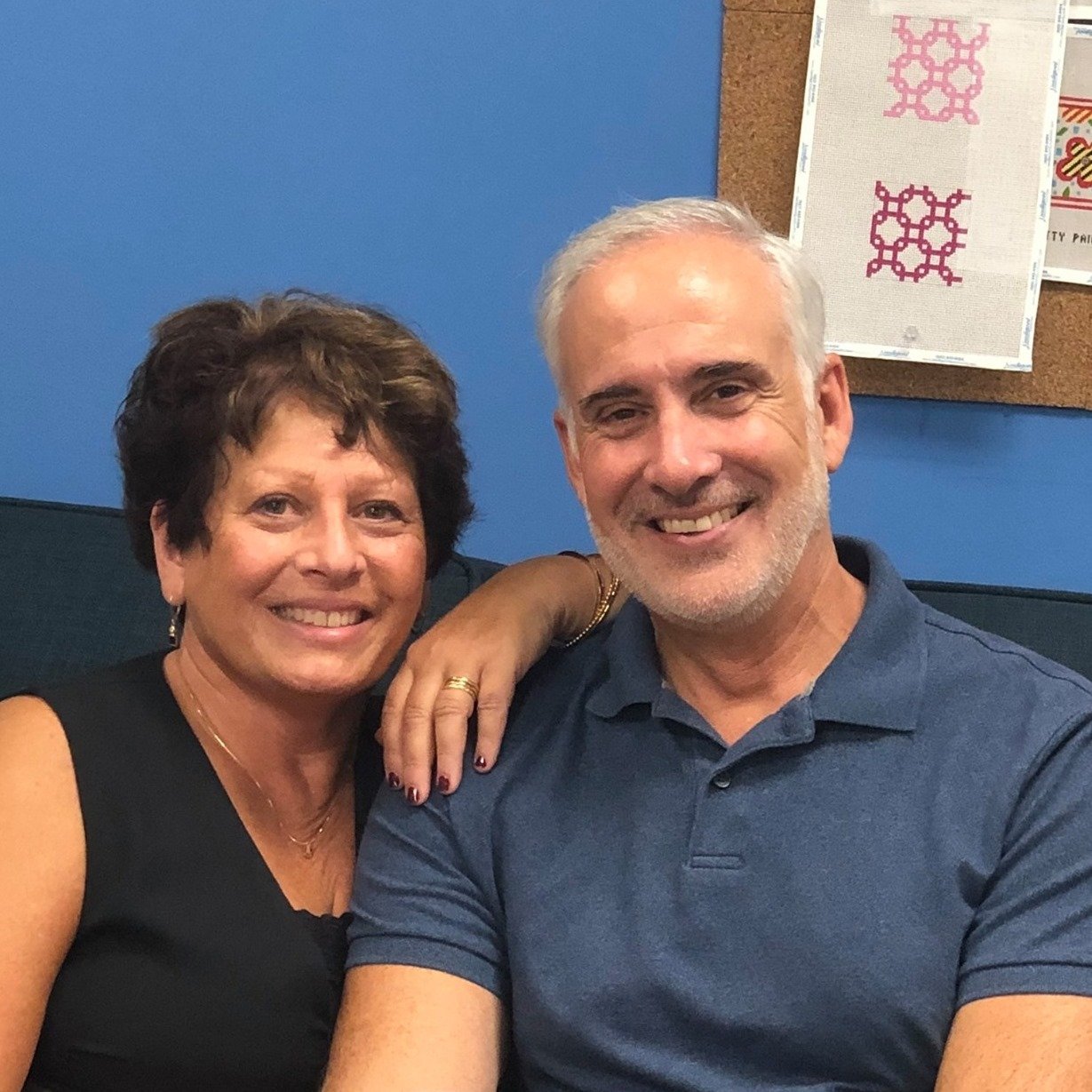 At a very young age, I fell in love with paint, crayons and charcoal. When I was about 8 years old and held my first paint brush for oils in my hand, I fell in love with the way the oils melded together creating depth and texture within a picture. Before that, my Nana taught me the Needle Art of Rug Hooking with hand-dyed wools. It was almost magical to see as the hook and wool created a breath-taking postcard like picture.

As I grew my love for color and design never left me. In college, Philosophy and Political Science consumed me followed by a wonderful career in the high-tech industry. My career allowed me to experience the world and when I had free time I was able to stare endlessly at tapestries, oils, watercolors, and sculptures of some of the most famous artists known to man. Fast forward….

In January of 2014, a friend introduced me to Needlepoint Junction as a way for me to move South to Hilton Head to be closer to Mom and Dad while at the same offer me the quality of life, I desired. My Husband (Paul) and I took the opportunity jumping right in and never regretting it.

I am a believer in "Everything happens for a Reason" and that Life moves in circles. I know I am right where I need to be and I am loving every minute of it.

My journey so far has been nothing less than amazing. While I am in awe of the talent that surrounds me daily, I have fallen in love with the artistry. I love how you can take a painted canvas and interpret it into your own masterpiece. I am learning something new every day and I never take it for granted. I am grateful for our customers and my incredible staff who continually display a passion and a love that is so dear to them while I soak up their knowledge and continue to grow individually and within a community. I am home.